.On March 23, sponsored by the Propaganda Department of Shijiazhuang Municipal Party Committee and Shijiazhuang Committee of the Communist Youth League, undertaken by our university and co-organized by Hebei Community Service Promotion Association, the finals and award ceremony of the youth reading activities of the provincial capital of "Lighting Dreams and Reading Youth" was held in the music auditorium of our school. Vice President Feng Baoqiang, Zang Jianping, Vice Minister of the Propaganda Department of the Municipal Party Committee and Director of the Municipal Civilization Office, and Hao Zhuangmin, Deputy Secretary of the Youth League Municipal Party Committee, attended the event. Relevant leaders of the Propaganda Department of the Municipal Party Committee, the Youth League Municipal Committee, the Hebei Community Service Promotion Association and the heads of the school league committee participated in the activity.
At the scene of the competition, 19 contestants from 14 provincial capitals and universities were full of passion, sharing their feelings about reading, youth and life with the audience, fully showing their elegant demeanor, and the wonderful speech won warm applause from the audience. Finally, after the judges scored on the spot, the first, second and third prizes and excellent awards were decided.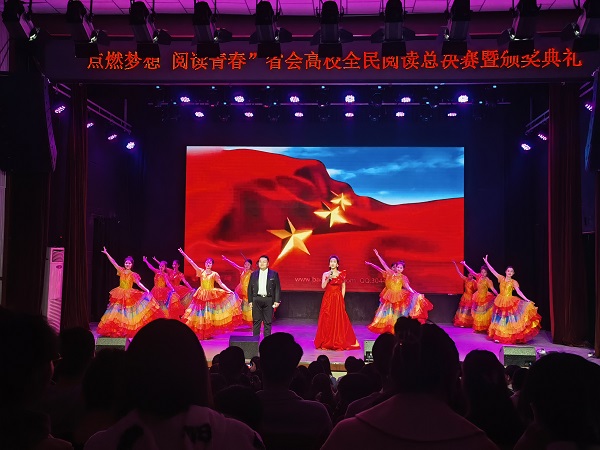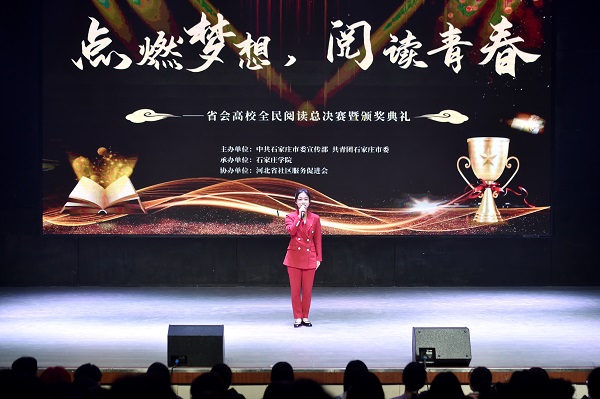 The youth reading activity of the provincial capital colleges and universities has been launched in April 2022. Taking the opportunity to celebrate the 75th anniversary of the liberation of Shijiazhuang, a series of reading activities have been launched around the theme of "Lighting Dreams and Reading Youth", which has effectively promoted national reading into the campus. Since receiving the undertaking the task in 2022, the Youth League Committee of our school has actively communicated and coordinated the participation of 14 colleges and universities in the provincial capital. The person in charge of the school Youth League committee said that the Youth League Committee has always attached great importance to the development of reading activities for young students. This competition has played a good role in promoting the implementation of our school's "1396" development plan and creating a "cultural academy" and scholarly campus.
(Contributor: Chinese Communist Youth League Committee; Correspondent: Li Da; Editor: Wen Jingjing)