The Book Donation Ceremony for "Shijiazhuang Normal College in Niushan" Held in Our University
On the afternoon of May 5th, the book donation ceremony for "Shijiazhuang Normal College in Niushan" was held in the library. An Mingfa, Director of the Luquan District Customs Work Committee, and Hu Xiaoguang, Vice President, attended the event. Liang Jianhe, relevant personnel of the Luquan District Committee and author of the book, leaders of relevant departments of our university, library leadership team, and representatives of teachers and students from various colleges attended the event.
Hu Xiaoguang, on behalf of our university, accepted the book and issued a certificate of entry to the author and the representative of the Luquan District Propaganda Department. He expressed sincere respect and gratitude for the donated book, highly praised its historical value and social influence, and affirmed the positive role of this exchange in promoting our university's teaching, research, and talent development.
Liang Jianhe recounted the creative journey of the book and fondly recalled his years studying at Niushan Shijiazhuang Normal College. He stated that although the conditions for running the school were difficult at that time, all teachers and students persisted in carrying forward the "Niushan Spirit", and they were eager to learn and dedicated to their work, and a group of outstanding talents emerged one after another. An Mingfa gave a special lecture on the preparation for the construction of the Shijiazhuang Red Education Memorial Hall, introducing the political and historical status of the school's former site, Niushan. He pointed out that this place is the cradle of education in New China and bears the burden of cultivating talents. It is worth exploring, studying and inheriting.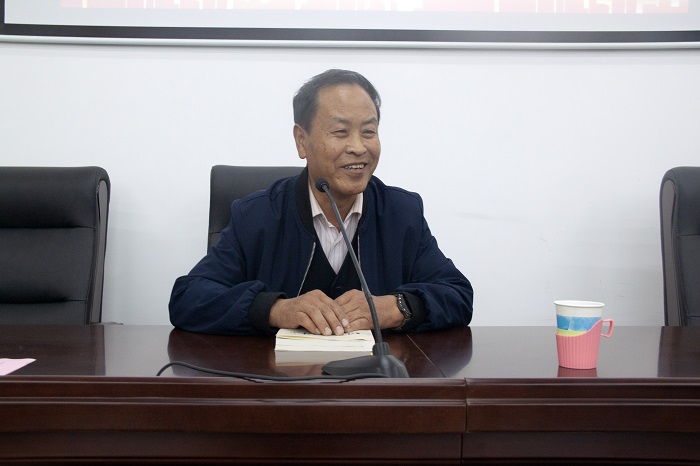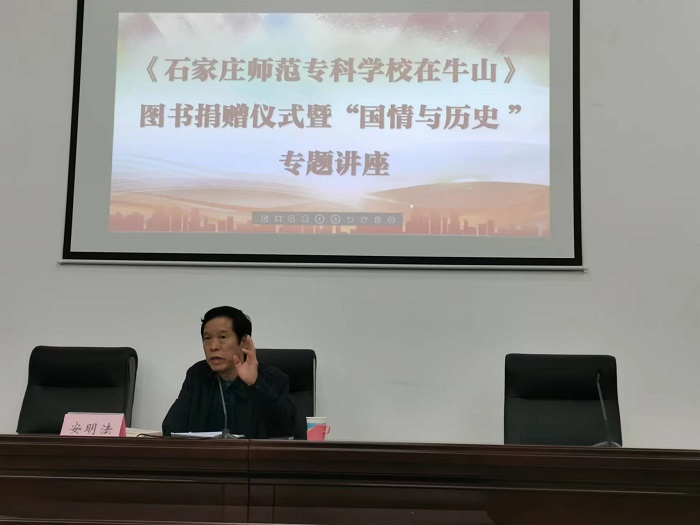 The activities have enriched our university's collection resources, created a strong campus cultural atmosphere, provided fresh first-hand information for further exploring the history of Shijiazhuang University, and laid a solid foundation for our university to form a good educational tradition and distinct educational characteristics.
(Contributed by: Library Correspondent: Wang Yuting Editor: Wen Jingjing)