To deeply implement the decisions and deployments of the Central Committee of the Communist Party of China and the State Council on "stabilizing employment" and "ensuring employment", on May 18th, our university held the 2023 "Career Future" Special Recruitment Fair. Xu Yongzheng, Deputy Secretary of the School Party Committee, Hu Xiaoguang, Vice President, and Feng Baoqiang, Vice President, came to the job fair to guide work and had friendly exchanges with employers.
This job fair is organized by the Student Affair Office, School of Teacher Education, and School of Literature and History. It has attracted over 70 high-quality employers from multiple regions within and outside the province, including Kangqiao Education Group, Shijiazhuang Elite Middle School, Tiancheng Vocational School in Jinan New Area, Baoding Zelong Experimental Middle School, and Guide Home Education. It covers 14 teacher education majors in our university and provides 1369 job opportunities. Nearly 2000 graduates from our university have entered the job fair to seek employment. The preparation before the conference was sufficient, including the reasonable booth layout, the considerate service, and the passionate crowd. It was widely praised by employers and job seeking graduates, and more than 830 graduates had initially reached employment intentions.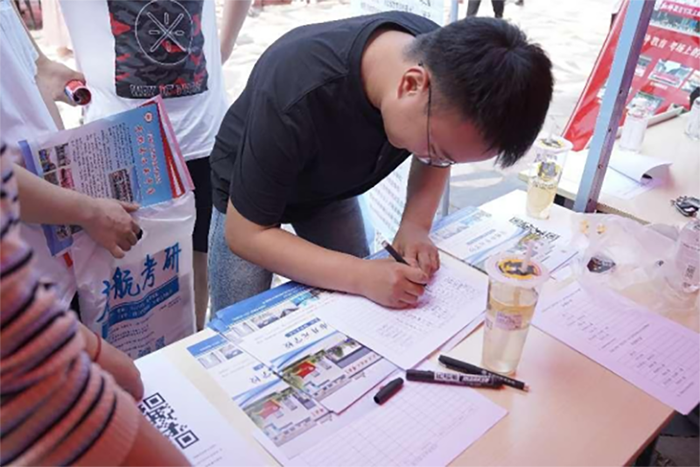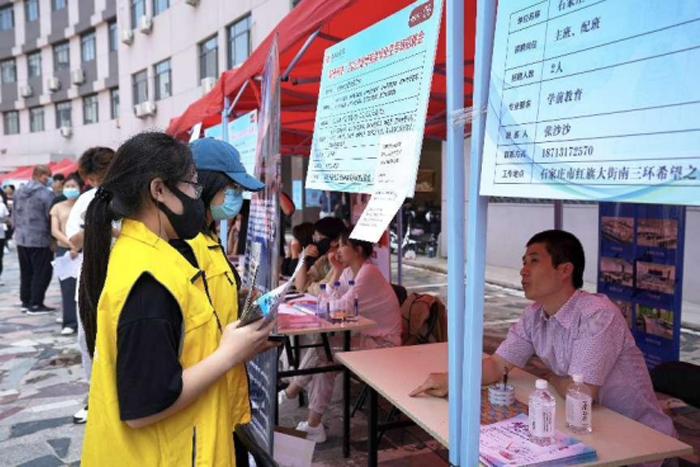 To help graduates find jobs, our university will make greater efforts to expand job-seeking channels, optimize guidance services, and carefully escort graduates' job-seeking paths.
(Contributor: Student Affairs Office, School of Teacher Education, School of Literature and History; Correspondent: Shang Xiaojie, Zhang Honglei; Editor: Wen Jingjing)